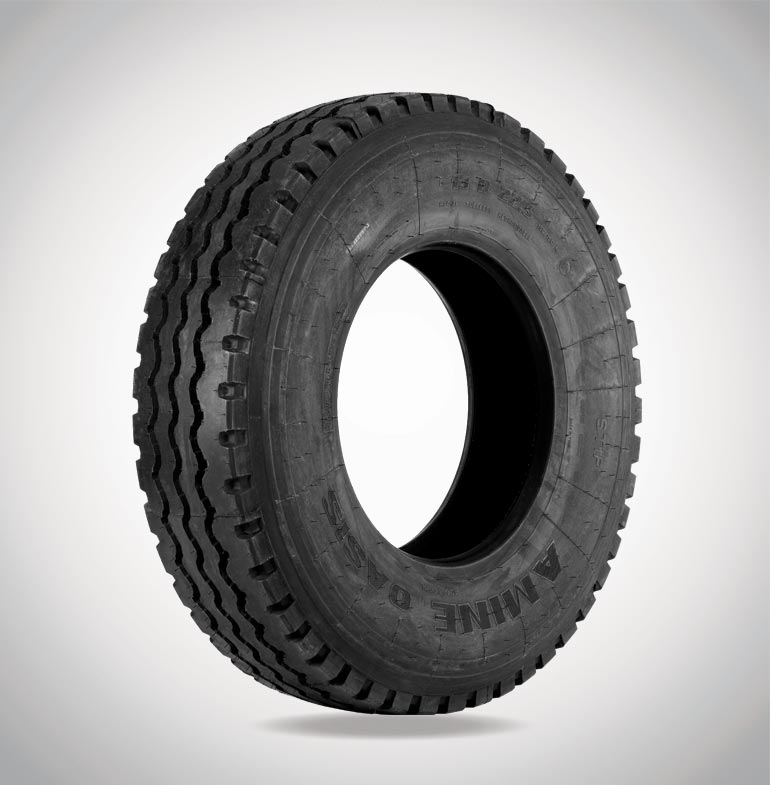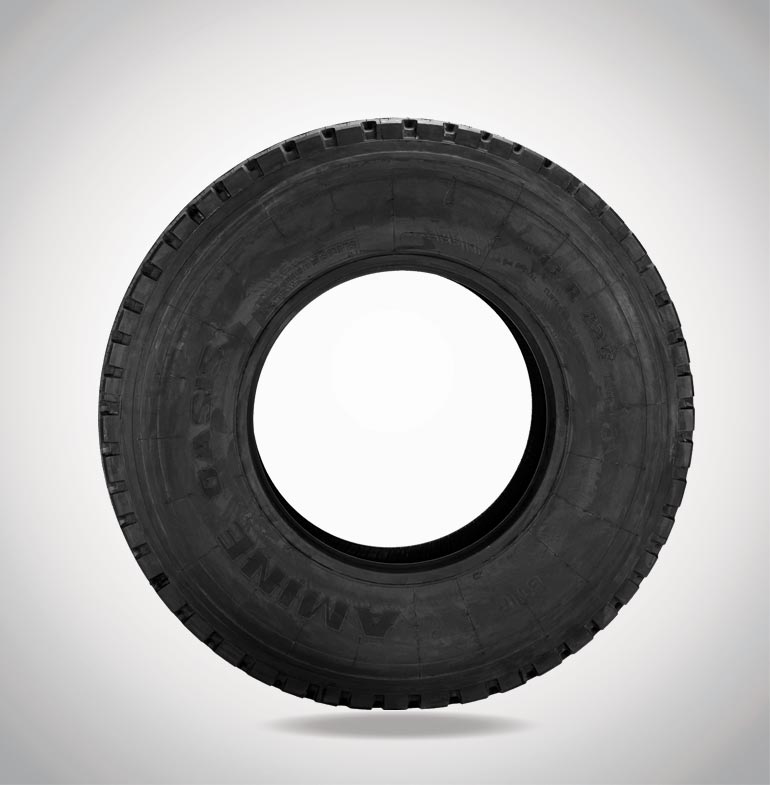 Robustness
Performance
Severe conditions
Truck tire for general use on steer axles of all purpose trucks. Ensures good wet grip combined with very high mileage, besides excellent traction.
Permits considerable fuel saving.
Used also on buses for urban and suburban transportation.
Carcass: mono ply steel.
Belts: three steel strips and two lateral bands at zero degree in the shoulder area.
Tread: ribbed, with three and four grooves of equal width and transversal cuts in the shoulder area.
| | | | | | | | | |
| --- | --- | --- | --- | --- | --- | --- | --- | --- |
| Tire size | Index Load / Speed Symbol | Section width (mm) | Overall diameter (mm) | Loaded radius (mm) | Rolling circumference (mm) | Max load By Axle | Pressure for max load | Rim Recommended |
| | | | | | | Simple (kg) Twinned (kg) | Bar Psi | Inch |
| 12.00R20 TT 18 | 154/150K | 310 | 1121 | 508 | 3419 | 7500 13400 | 8.5 123 | 8.5 |
| 12.00R24 TT 20 | 160/156K | 304 | 1220 | 558 | 3721 | 9000 16000 | 8.9 130 | 8.5 |
| 10R22.5 | 144/142L | 246 | 1017 | 471 | 3102 | 5600 10600 | 8.25 120 | 6.75 |
| 12R22.5 | 152/148L | 289 | 1085 | 499 | 3309 | 7100 12600 | 8.5 123 | 8.25 |
| 13R22.5 | 156/150K | 306 | 1119 | 513 | 3413 | 8000 13400 | 9.0 131 | 9.0 |
| 315/80R22.5 | 156/150K | 314 | 1077 | 496 | 3285 | 8000 13400 | 8.5 123 | 9.0 |