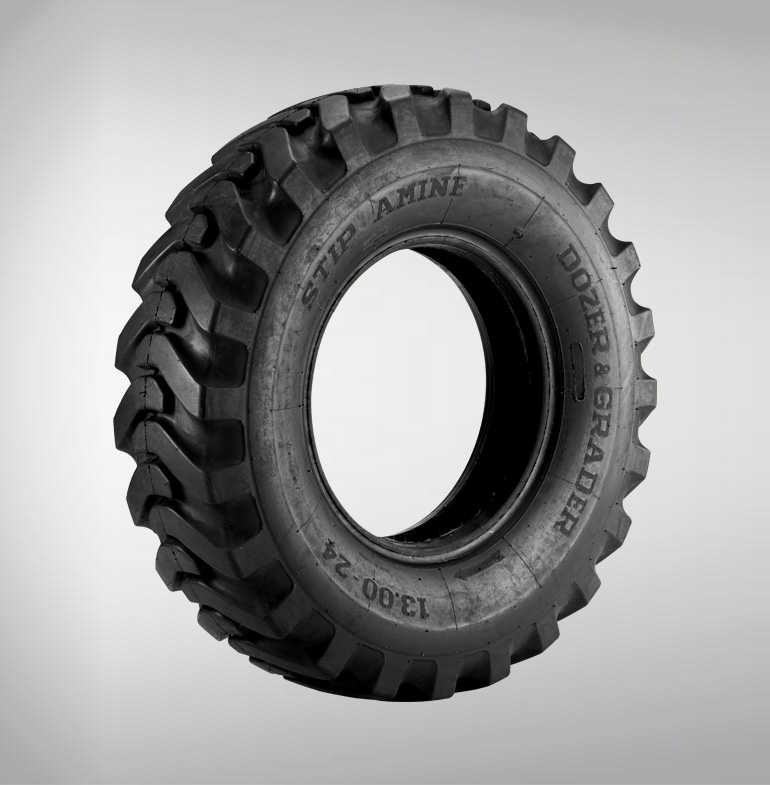 High resistance
High traction
Cross - ply tires which offers a high resistant for use on graders, shovel loaders of low and medium power, dumpers or dump trucks.
High resistance to tears, cuts and lacerations.
The tread made up of robust transversal lugs ensure maximum grip, excellent self-cleaning and it's compound guarantees longer life.
| | | | | | | | | | | |
| --- | --- | --- | --- | --- | --- | --- | --- | --- | --- | --- |
| Tire size | PR | Index Load | Speed Symbol | Section width (mm) | Overall diameter (mm) | Loaded radius (mm) | Rolling circumference (mm) | Max load By Axle | Pressure for max load | Rim Recommended |
| | | | | | | | | A2 B | A2 B | Inch |
| 13.00X24 D&G TT/TL | 12 | A2 | B | 317 | 1292 | 574 | 3800 | 5600 3000 | 4.5 3.0 | 10.00/1.5 |